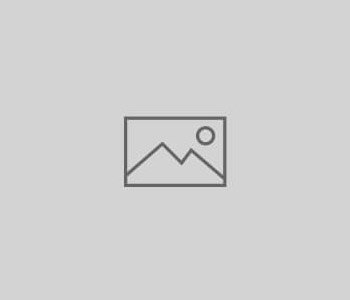 Dear Members,
Please read the attached document which details the bowling events involving our Club during the week beginning Monday 16 May.
On Monday, both of our Senior Gents' Fours are in action in this year's Bowls Scotland District 15 qualifiers. The 'A' team take on Balerno B.C. 'E' at Lutton Place and the 'B' team have a match against Balerno B.C. 'C' at Merchiston – both of these games are at 2.00pm. All the best, guys.
Then, on Tuesday afternoon, the Ladies' East of Scotland Singles and Fours will take place. The Singles representative (Joan Mitchell) takes on Beechwood B.C. and the Fours are in action against Sighthill B.C. Both of these matches are at 2.00pm at Carrickknowe. Good luck, girls. At the same time, we are hosting two East of Scotland ties on our green.
On a very busy Thursday, our Ladies' East of Scotland Pairs and Triples have matches against Balerno B.C. at Maitland and against Maitland B.C. at Currie respectively – both games are at 2.00pm. All the best, ladies.
On Thursday evening, our EBA Set Singles representatives are in action with Keith Moyes playing London Road Foundry B.C. at West End and David McNiven having a match against Gorgie Mills B.C. at Leith. In addition, our Australian Pairs representatives will take on Edinburgh West End B.C., Parkside B.C. and Currie B.C. at Balerno, London Road Foundry and West End respectively. All of these games start at 6.45pm. Good luck, guys.
Also on Thursday evening, we are hosting 4 EBA Singles/Pairs ties on our green.
Then, on Saturday 21 May and Sunday 22 May, we are hosting the Ladies' Bowls Scotland District 15 Qualifiers for both the Triples and the Junior Singles. Please try to get along to the Club to see some very good bowlers in action on both Saturday and Sunday mornings.
Our Ladies Triples set off on their Bowls Scotland journey with a game against either Balerno B.C. or Braid B.C. on our green at 10.00am on Sunday 22 May. Good luck, girls.
In addition, one of our Mixed Pairs will be in action on Sunday 22 May at 6.00pm against Bainfield B.C. at Gorgie Mills in the first round of the Bowls Scotland District 15 qualifiers. All the best to Joan McBain and Ronnie Clark.
The Gents have their first Friendly of the season on Saturday afternoon away to Gala Abbotsford B.C. We are sure that everyone involved will have a very enjoyable day. There is still time to add your name to the list on the Gents' Noticeboard if you are available to play. Currently, we are looking for 4 more players.
The Management Committee.